Supporting You, bespoke health and safety solutions
Consultancy // Investigations // Training // Expert Witness
Hot News:
See Vincent's interview with Qualsys, one of the worlds biggest quality, safety and environmental standards blog sites.
View our latest Award is now out of the bag – The Global Law Experts 2020 Annual Awards Winner as Health and Safety Expert Witness of the Year in the United Kingdom.
Vincent is registered as a Mentor with IOSH and provides mentoring services for safety professionals seeking to improve their professional development.
See Vincent's interview about businesses coming out of COVID with the McNeil Collective (4 May 2020).
Our Service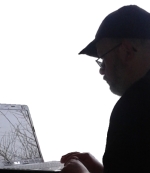 Bespoke health and safety solutions Safety 4 HEd. with our lead consultant Vincent Theobald-Vega who uses his huge experience in health and safety matters to support a wide range of clients. We can support you to:
make your companies safer;
ensure you are legally compliant; and,
reduce your costs from accidents, incidents and other losses from health and safety shortcomings.
Our services are tailored to meet your needs. We have the experience, recognition and contacts to make your life safer and easier. Often at less cost than without using our specialist services.
See what we do for you. Services Page
We have found you Free Materials.

Latest addition – revised first-aid CPR poster from St John Ambulance.

Authored Articles –
---
COVID-19
Yes it is dangerous.
And Yes it is much worse than Flu.
So Yes we do need to protect people.
HSE will now issue enforcement notices when companies who fail to operate with 2M segregation distances. (See the IOSH Magazine and HSE website.) COVID risk assessments may soon also be required from you.
During the COVID crisis we are still here to help you, with our complete range of consultancy services, online, email and in person.
Safety 4 HEd has resumed general inspections and investigations. All visits will be subject to a risk assessment prior to being undertaken.
Safety 4 HEd deliver training for staff on many issues, either face to face (subject to a Covid risk assessment) or online.
Vincent is now registered with IOSH as a Mentor for safety professionals.
Our Expert Witness work is unaffected.
As the nation moves towards an exit from 'lock-down' you will probably need to undertake a dedicated COVID risk assessment. Again Safety 4 HEd is here to help you return to a more 'normal' work environment.
For a quick insight into the solutions you may need, request a copy of the Safety 4 HEd COVID support guides by sending an email to info@safety4hed.co.uk with your details.
Other guidance is available from the NHS 111 website and the PHE website. The RSPH hosts a video on how to effectively wash your hands. Amazingly many people still don't get this right.
---
Book us online
Our availability is regularly updated giving you the opportunity to book us over the next two to three months. We are bookable by slots in the Morning, Afternoon and some Evenings, as well as whole day slots.
---
2019 our
Sixth

Award Winning year!

See the latest award, from the Global Law Experts.
More 2020 awards coming – just not allowed to say who from – yet.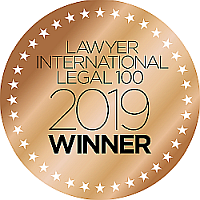 Visit our awards page for more information on the long list of achievements to date. Naturally if you want to know more email info@safety4hed.co.uk and ask up.
These awards underline the quality and range of the services Safety 4 HEd offers our clients, across a wide range of issues. Furthermore, Expert Witness services are as much about not going to Court as they are about Court cases. Also our bespoke health and safety support, assists in preventing accidents, incidents and a wide range of other issues.
Leave us feedback on our services. Awards are great but the best recognition comes from our clients.
---
How would you like …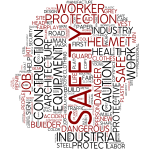 … to engage one person who can, with one fee, provide your safety advisory, training and associated services (like audits, inspections and investigations) to the current best practice standards?
One person who can deal with all types of staff, from Porters to Professors; and who has experience of the Courtroom, with a 100% success as prosecutor and in assisting the Defense. Somebody experienced as a specialist, as a senior manager in a major University, and who is used to dealing with strategic issues in a commercial environment …
---
Our Expert Client Support Service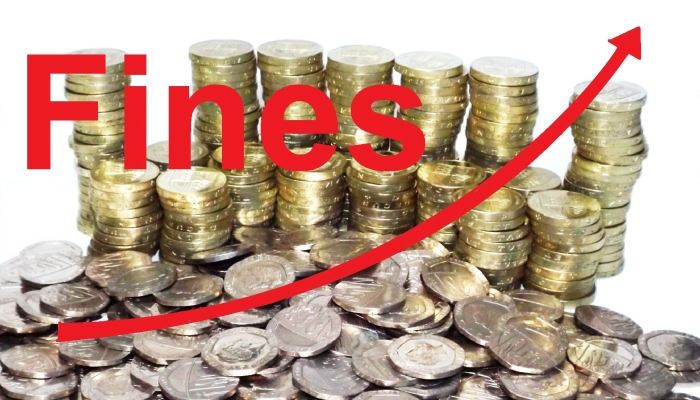 Long term contracts to provide a bespoke health and safety support service to our clients – depending on their specific needs. Furthermore, the contract spreads the cost of the service over monthly standing order payments. Therefore, providing peace of mind that there will be somebody there to help you if things go wrong. Subscribing to a service contract means that you can ask for help as much as you need – all included in the small monthly fee.
How much? That depends on what you want. All our services are tailored to suit you, but that does not mean expensive. Support packages start from as little as £100 per month and for charities this can be considerably less. Also unlike many other companies we do not lock you in for long terms. As a result your contract is in your hands.
On top of that, all our contracted Clients get a minimum of 1/3 off our normal prices for any additional services. However, because the service is so generous there are very few additional items to pay for.
In line with excellence we also help save you money with Free Materials for our Clients.
---
HSE says off-the-shelf training is a waste of money
All our training is Bespoke as Standard. The HSE have been urging employers to ditch off the shelf training. The Safety and Health Practitioner magazine expressed this as "Simplistic and 'off-the-shelf' training for manual handling is a 'waste of time and money', according to the Health and Safety Executive".
Why? Because simple training, that does not take regard of the actual workplace, will always fall short, not addressing the needs or protections of that workplace.
If all you handle are bags and pipes, why should people be taught to pick up empty boxes. The methods are different, the solutions are different, and the people involved will see through the shortcomings of the off-the-shelf approach.
Our training costs no more and provides you with bespoke courses, tailored to your people at your site. Contact us for more information on what we can do for you.
Bespoke Health and Safety Training Courses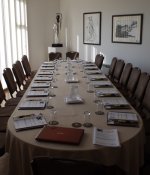 We have a range of bespoke training courses – tailored to suit your specific needs, as well as being able to offer access to the standard IOSH and NEBOSH courses through our contacts.
Our courses include short sessions (of only an hour) to full day courses. We also do practical sessions (such as Evacuation Chair training in your workplace, using your chairs at the location they will be needed) or purely theoretical lectures when needed.
Vincent Theobald-Vega is a qualified instructor in many areas (such as Manual Handling) plus a qualified teacher, holding the Cert Ed (LLS) teaching qualification.
---
Legal matters
For our insurances, registrations, contracts and all things legal, please see the Legal Issues page.
Naturally, we are only responsible for our pages, not the sites that we sometimes suggest you view.
Welcome to our rebranded site. If you experience problems please email info@safety4hed.co.uk.