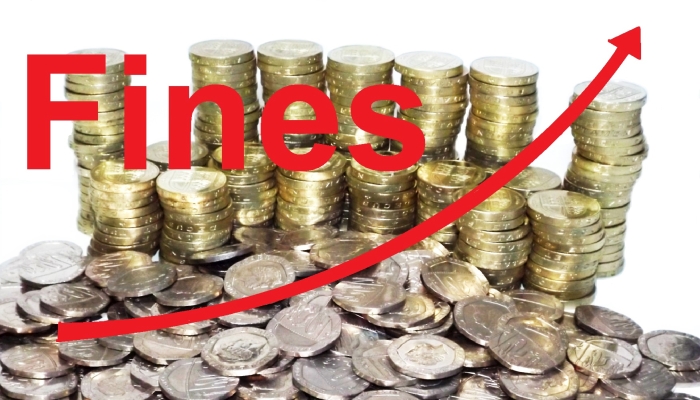 Good safety management becomes the key to avoiding massively higher fines, following new guidance to the Courts.
The New Guidance – effective from 1 February 2016.
The Sentencing Council is one of those little-heard-of bodies that can seriously impact on your life. What they do is provide guidance to the Courts on how to decide penalties for offences committed. The new guidance comes into force on the 1st of February 2016. This guidance radically changes what Courts will do when they impose fines or prison sentences for health and safety offences. In particular the changes will lead to a massive increase in the levels of fines imposed.
To get a better idea of the level of impact Safety 4 HEd have produced this brief article suggesting the way cases may be handled in the future. However, only time will tell.
Ask for a brief free consultation to get professional advice (from a former HSE Inspector) on your companies health and safety provisions. E-mail info@safety4hed.co.uk.
Download the full article: Safety pays as failure fines increase
Further information: Sentencing Council document (PDF 50 pages).
Updates
This is a fast moving story, with changes in the way that the Courts impose penalties coming all the time. The article is not being changed but a few updates are added below to keep you informed of critical issues. A revised article is planned once new data for a whole year is published.
The following are selected sources of information and are not necessarily typical of the penalties that are being issued by Courts, but are informative of the change in culture that is happening.
A technical guide to penalties available under the Health and Safety at Work etc. Act 1974 is available form the HSE website as part of their guidance to Inspectors in the Enforcement Guide. This notes that Magistrates now have the power to impose unlimited fines for most offences.
A Director of a Scottish construction company has been fined £400,000 and jailed for six years following a fatal accident on 21 January 2014. The accident (the second incident on the site that day) was from before the changes to the Sentencing Commissions guidelines, but the case was heard after the changes and therefore has been sentenced in accordance with the new rules. Note the severity of the sentence. This is what will happen more in future. SHP news article and Construction.co.uk website news article.